Could Visual Impairment Be Linked to Dementia Risk in Women?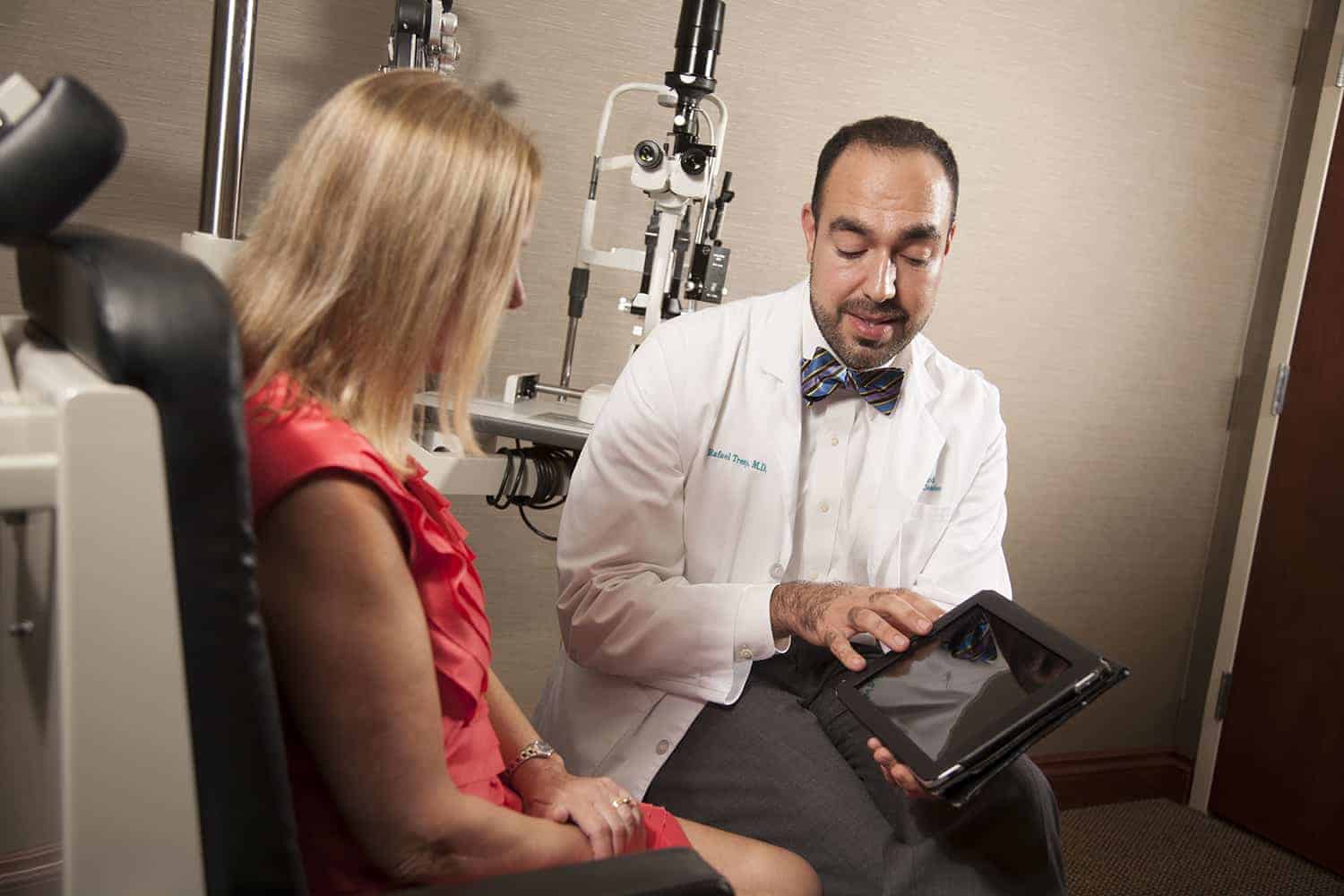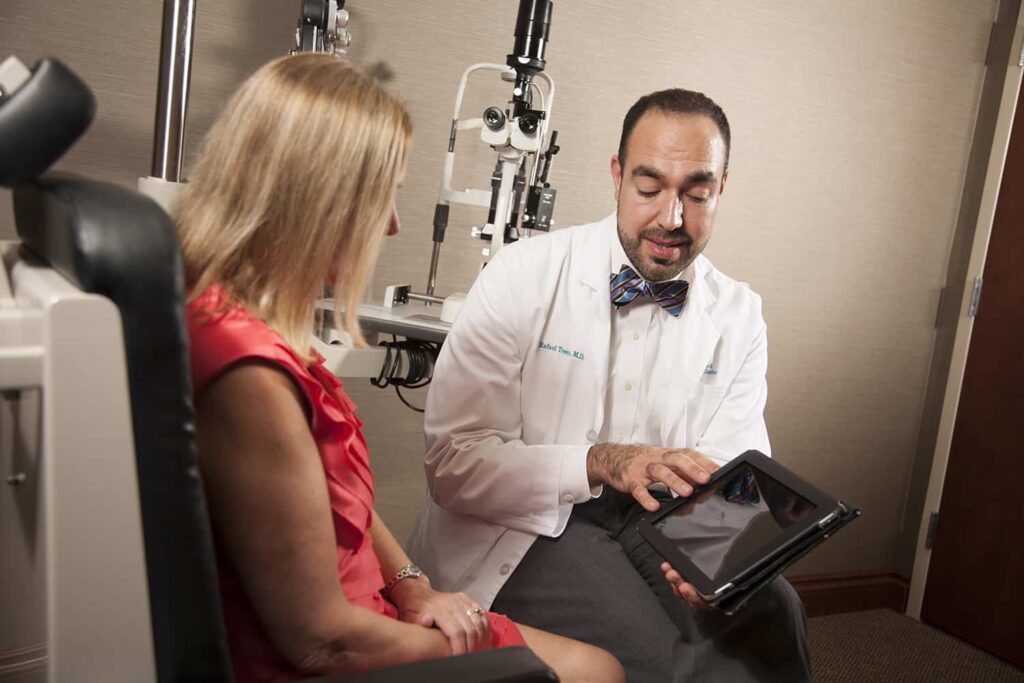 A recently published study on the link between dementia and vision impairment in women has determined there may be a link, although the proportion in this specific study was low. We've gathered similar studies conducted on this topic in the past few decades. In this article, we observe the research and findings of five studies on links between vision impairments and cognitive decline.
Terminology to Know
Alzheimer's Disease – Alzheimer's disease is the destruction of memory and important mental functions due to the degeneration and death of brain cells and their connections. It is managed through medication and other therapeutic strategies. There is no cure.
Dementia – Dementia is the term used to describe a group of conditions that impair brain functions. Individuals suffering from dementia experience mental decline, confusion, disorientation, irritability, and paranoia, among other symptoms. While some causes of dementia are reversible, others can only be managed through medication and therapies.
Cognitive Decline – Cognitive decline or impairment refers to forgetfulness, difficulty learning new things, trouble concentrating, and impaired judgment. Those experiencing cognitive decline may have poor motor coordination and identity confusion. These symptoms can be mild or severe. Mild cognitive impairment (MCI) could be an early stage of Alzheimer's or dementia.
Visual Impairment – Vision impairment, otherwise known as vision loss, indicates those who have a decreased ability to see without the aid of contacts or glasses. Some, but not all, visual impairments are genetically determined.
Multiple Sensory Impairment – Multiple sensory impairments indicates an individual has some combination of hearing and sight impairment. This impairment may have started at birth or originated later in life.
Reduced Contrast Sensitivity – Reduced or low contrast sensitivity can indicate difficulty with night driving and vision in lower lighting. It can also be a symptom of a larger eye problem like cataracts, glaucoma, or diabetic retinopathy.
What the Science Says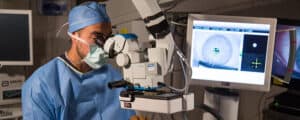 We collected some of the most significant studies on links between visual impairment and cognitive decline. Here's a brief overview of those studies:
STUDY #1
Association of Visual Impairment With Risk of Incident Dementia in a Women's Health Initiative Population
A study by Elaine M Tran et al was published on April 16, 2020. This study looked at the likelihood of developing dementia if previously diagnosed with a visual impairment. This study looked at results from 1,061 women.
Date Published: April 16, 2020
Purpose: To determine if there is an association between having a visual impairment and developing cognitive impairment.
Design of Study: This is an analysis of a longitudinal cohort study observing women with and without visual impairments. It observed 1,061 women in total.
The women were tested for cognitive impairments using baseline eye examinations. To avoid skewing the data, the women were tested for hazard ratios using Cox proportional hazards regression models.
Cognitive impairment was determined using cognitive testing, clinical assessment, and centralized review and adjudication. This tested for probable dementia, MCI, and probable dementia or MCI.
Results: Women were at greater risk for dementia with baseline objective visual impairment than without. The greatest risk for dementia was in women with a visual acuity of 20/100 or worse. A similar risk for developing MCI was reflected in women with visual acuity of 20/100 or worse.
Conclusion: There appears to be an increased risk of incident dementia when women have a visual impairment but further research will need to be conducted to 'evaluate the effect of ophthalmic interventions on dementia'.
STUDY #2
Reduced Contrast Sensitivity Among Older Women is Associated With Increased Risk of Cognitive Impairment
This study was conducted by Michael E. Ward MD, Ph.D. et al and was published on March 8, 2018. This study looked at the association between visual contrast sensitivity and poor cognitive performance in a population-based cohort.
Date Published: March 8, 2018
Purpose: To determine if there is a connection between reduced contrast sensitivity and the onset of cognitive impairment in aging women.
Design of Study: 1,352 women total participated in the study. Contrast sensitivity was determined using a VISTECH VCTS 6500 wall chart. MCI or dementia was determined by an expert panel. The study continued for 10 years to collect results over a period of time.
Results: Of 1,352 women, 536 developed MCI/dementia over the 10 year period. The risk of dementia developing was doubled in women with the most severely reduced contrast sensitivity.
Conclusion: Contrast sensitivity testing may aid in identifying individuals with high dementia risk. The study determined that older women with reduced contrast sensitivity had a greater risk of developing MCI or dementia. It suggested that the visual system neurodegeneration (your eyes breaking down and vision loss) could run parallel to dementia-related degeneration of cognitive functions.
STUDY #3
Multiple Sensory Impairment Is Associated With Increased Risk of Dementia Among Black and White Older Adults
This study was authored by Willa D Brenowitz, Ph.D., MPH et al. It was published on November 18, 2018. This study looks at the relationship between multiple sensory impairments (having both vision loss, hearing loss, or another sense-related impairment) and dementia risk.
Date Published: November 18, 2018
Purpose: Two understand and determine relationships between the number of sensory impairments and the increased risk of dementia in aging adults.
Design of Study: The study examined 1,810 aging adults. It observed those with vision, hearing, smell, and touch impairments. Cox proportional hazard models were used to adjust for outside risk. The study took place over 10 years to observe changes in cognitive impairment based on hospitalization records, dementia medications, and declines in the Modified Mini-Mental State Examination.
Results: The number of impairments exhibited in an individual showed a direct relation to higher dementia risk. The hazard ratio increased for one, two, and three or more sensory impairments in a graded fashion.
Conclusion: Multiple impairments have a strong connection to increased dementia risk. It was determined the relationship would need further investigation to better identify patients at high risk of developing dementia.
STUDY #4
Untreated Poor Vision: A Contributing Factor to late-Life Dementia
This study was conducted by Mary A. M. Rogers and Kenneth M. Langa. It was published in 2010 and focuses on the vision's relation to late-life dementia.
Date Published: February 11, 2010
Purpose: To determine if poor vision is an etiologic contributor to dementia and if the treatment of visual disorders will affect dementia risk.
Design of Study: This study included 625 subjects. It used in-home neuropsychological testing, medical history, medication use, and behavioral and psychiatric symptoms. The final diagnosis was determined based on the Diagnostic and Statistical Manual of Disorders criteria.
Results: 168 subjects developed dementia and 168 developed CIND of the 625 total subjects.
Conclusion: This study determined that those with late-life dementia had poorer vision on average and had fewer ophthalmologic services prior to the diagnosis of dementia. This establishes a relationship between poor vision and Alzheimer's disease and shows trends that poor treatment of visual problems may increase Alzheimer's disease risk.
STUDY #5
Five-Year Incidence and Prediction of Dementia and Cognitive Decline in a Population Sample of Women Aged 70-79 at Baseline
This study was conducted by Carol Brayne et al and published on December 4, 1998. It studied dementia and cognitive decline in women specifically.
Date Published: December 4, 1998
Purpose: The study aimed to identify predictors of dementia and cognitive decline.
Design of Study: 365 women were interviewed in the initial interviews. 237 were interviewed during the follow-up five years later. This study looked at a population within a single health center and used interviews of the total sample. This looked at reaction times. This was conducted at baseline and then again 5 years later.
Results: The results were comparable to similar studies at the time. There was a slight cognitive decline in the total population. Those who experience more severe declines in cognitive function were aware of this decline five years early as indicated in the interviews.
Conclusion: Individuals who experienced the most decline were aware of this decline before it set in. Cognitive tests that were simple and easily administered were the most efficient method for dementia detection.
What Can You Do About It?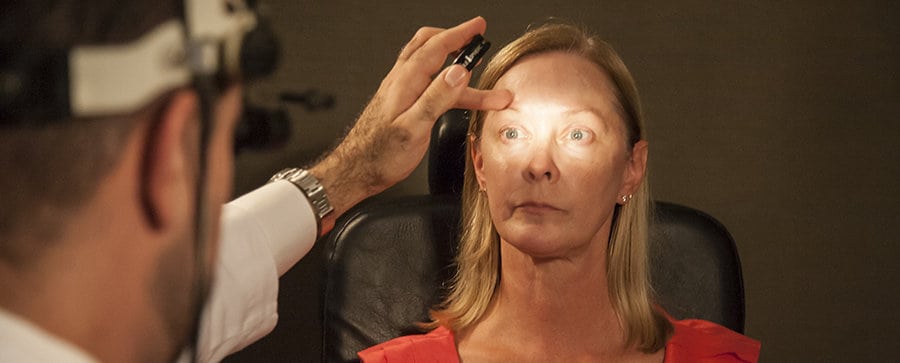 So what does all of this mean? While not proven, there is a repeatedly established link between vision impairment and cognitive decline.
While you cannot take measures that guarantee the prevention of cognitive decline or a visual impairment, you can take precautions and establish habits that significantly improve both eye health and cognitive health. You'll notice many of these habits and lifestyle changes will improve both eye and cognitive health simultaneously.
Reduce Dementia Risk
Aging is something you simply can't control. Unfortunately, it's also one of the biggest risk factors for developing dementia.
Implementing healthy lifestyle changes and kicking bad habits can help to reduce your risk. Try incorporating the following suggestions into your day-to-day life:
Physical Activity
Healthy Eating Habits
Avoid Smoking and Drinking Alcohol
Increase Mind Activity
Improve Eye Health
Keeping a watchful eye on your eye health can not only keep you healthier, it will open up the potential to catch warning signs before they progress into larger problems. Be sure to take care of your eyes by adhering to the following suggestions:
Look for Warning Signs in Your Vision
Exercise Regularly
Wear Sunglasses to Protect your Eyes
Eat a Balanced Diet
Don't Smoke
Schedule Regular Eye Exams
Contact us if you are concerned with your eye health.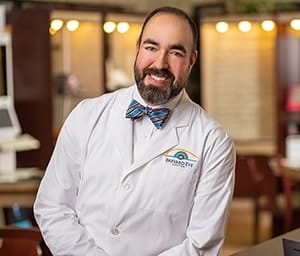 Improve Your Vision Health
Dr. Tres is here to help you monitor the health of your eyes. Get an expert team on your side—contact us today.