EFFECTIVE OPTIONS FOR YOUR VISION HEALTH
Hyoperopia (Farsighted) Treatment in Melbourne, FL
Also serving Merritt Island & Suntree
Having trouble seeing object up close? Whether it's the computer screen or the text in a book, blurred vision could be a sign of hyperopia, otherwise known as farsightedness. Corrective vision solutions to those struggling with hyperopia are relatively expansive. Take your pick of vision correction options and forget the hassle of contact lenses and glasses.
HOW DO I KNOW IF I HAVE HYPEROPIA?
Symptoms
If you have hyperopia, you may see signs of the following:

Blurry Vision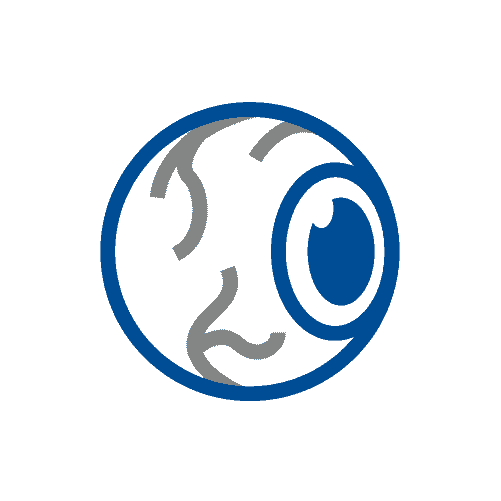 Eye Strain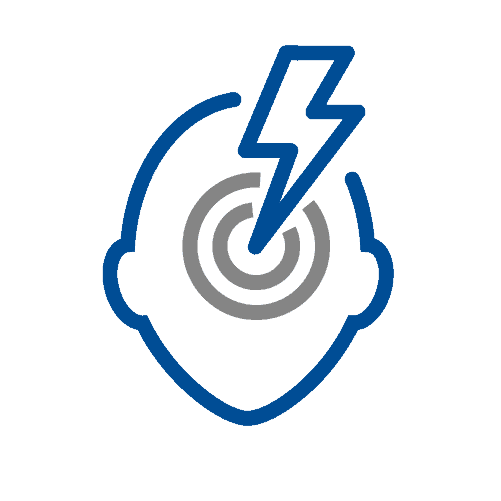 Headaches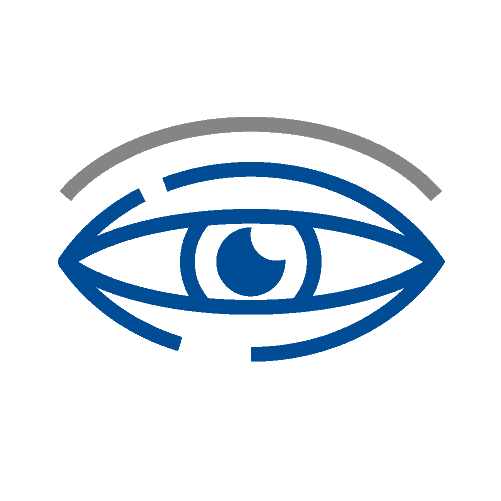 Squinting
COMPLETE HYPEROPIA TESTING
Diagnosis
Our first-in-class technology suite provides better detection & better outcomes for your vision health.
Eye Health Assessment
This assessment uses an ophthalmoscope to examine different parts of your eye. This is a handheld piece of equipment that the doctor will use to examine your eyes with a light adjusted to the right aperture and filter necessary to see to the back of your eye.
Why We Use This Method:
This tool allows the doctor to evaluate your pupil responses, optic nerve, retina, cornea, and lens.
We use this tool to look for signs of eye diseases or retinal vascular diseases.
Muscle Function Test
If you've ever had an optometrist ask you to follow an object with only your eyes without moving your head then you've completed a muscle function test. The object, commonly a pen or pencil, will be held 40cm from your face while the assessment is completed and generally takes less than 30 seconds to complete. This is performed to check the movement of your eyes in each direction and at specific angles. The doctor will then be able to determine muscle weakness or involuntary eye movement.
Why We Use This Method:
This checks for uncontrolled eye movement or double vision in patients.
We're also able to identify the following potential problem: nystagmus, strabismus, mechanical restrictions due to traumatic injury.
Visual Acuity or Refraction Test
Visual acuity, otherwise known as a refraction test, is used to determine the degree to which you may be nearsighted, farsighted or have astigmatism. It is performed via computerized test, machine, or by hand. The doctor is looking at the amount of light reflected by your retina to determine your refractive score. This refractive score is one half of your eyeglass or contact prescription.
The second part of your prescription is determined using a Phoroptor. It seems complicated and scary, but most people are familiar with this particular piece of equipment. This is pushed in front of your eyes and used as a mask for you to look through. At this point, you will read a chart of letters located roughly 20 feet from where you're seated.
Why We Use This Method:
With refractive tests we can identify the following refractive errors: astigmatism, presbyopia, myopia, and hyperopia.
With this test we can diagnose macular degernations, retinal vessel occlusion, retinitis pigmentosa, and retinal detachment.
Binocular Vision Skills Assessment
Binocular vision skills assessment aren't routinely performed on every patient. But if patients complain of indicative symptoms this can be completed to make sure they aren't suffering from a difficult to detect visual deficit. Failing this assessment could point to you suffering from improper depth perception, poor eye muscle coordination and the inability to change focus from near to far objects.
Why We Use This Method:
If patients are suffering from the following symptoms we will conduct a binocular vision skills assessment: double vision, headaches, eyestrain, and patients with a traumatic brain injury.
This assessment identifies the following: oculomotor dysfunctions, accomodative dysfunction, binocular vision dysfunction, strabismus, visual perceptual deficits.
Eye Pressure Test
Your doctor may administer one or more tests to evaluate your intra-ocular pressure. One commonly used test is through the use of a machine, that puffs air into your eye to test IOP call a non-contact tonometry (NCT). The eye bounces the air back to a sensor that reads the pressure automatically. While unpleasant, this test is not painful.
An alternative way to perform this test in the case of a NCT machine being unavailable is through manual testing. Eye drops will be administered and then gentle pressure will be applied to the surface of your eye by the ophthalmologist or using a blue light instrument. This will feel like placing a contact lense in your eye.
The desired range for eye pressure will vary from person to person but your ophthalmologist will determine the correct range for you individually. High intra-ocular pressure could point to glaucoma developing in your eyes which will need to be addressed further by the ophthalmologist.
Why We Use This Method:
The major purpose behind testing eye pressure is to identify eyes developing glaucoma.
Color Vision Screening
Color vision screening is used to see how you perceive colors. Color blindness doesn't generally affect everyday life. It is usually tested using a form of the Ishihara but more intensive forms of assessment are available. Extensive exams look into the type and severity of color blindness while color vision screening only shows if there is a color vision problem.
Why We Use This Method:
Identifying color blindness, especially in children, can explain poor performance or learning frustrations.
START SEEING CLEARER
Treatment Options
Restore your vision & restore your life with the most modern hyperopia treatments available today.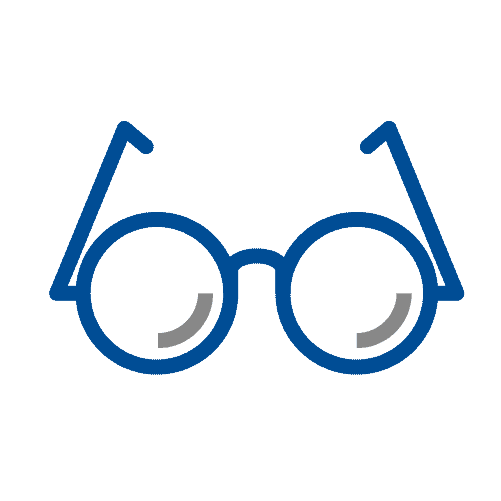 Glasses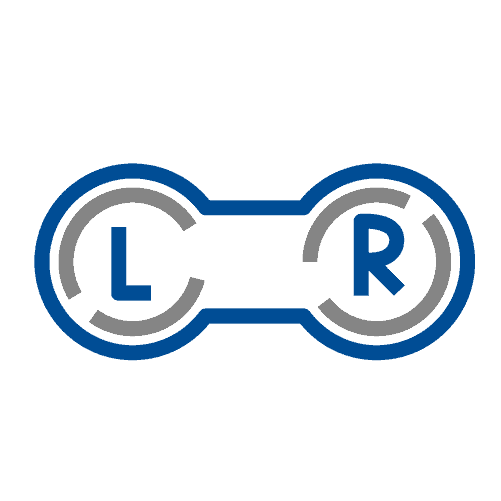 Contacts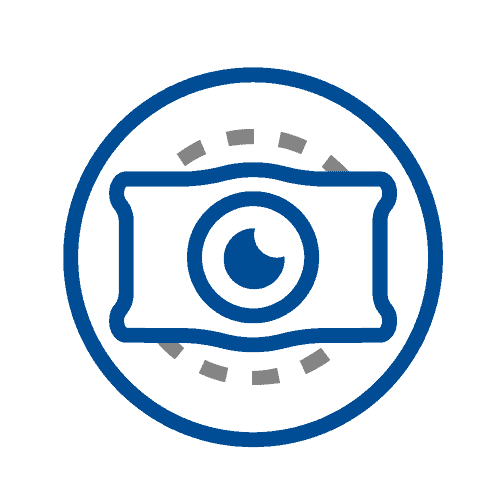 Implantable Contact Lenses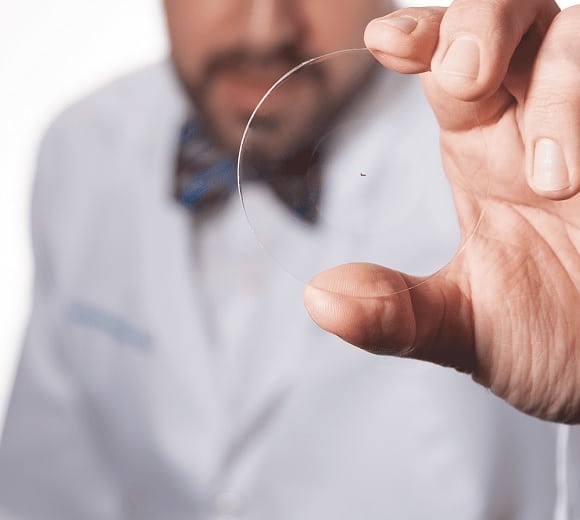 FEATURED TREATMENT OPTION
Implantable Contact Lenses
Think about never needing to worry with taking your contact lenses out before bed, every day for the rest of your life. Has a nice ring to it? With implantable contact lenses you get the benefits of contact lenses without the required maintenance.