PRECISE CATARACT REMOVAL
Cataract Surgery (CataLaze™ ) in Melbourne, FL
Also serving Merritt Island & Suntree
The CataLaze option with laser-guided precision cataract surgery is available to patients with cataracts.
Our CataLaze option includes intra-operative laser measurements for more precise vision.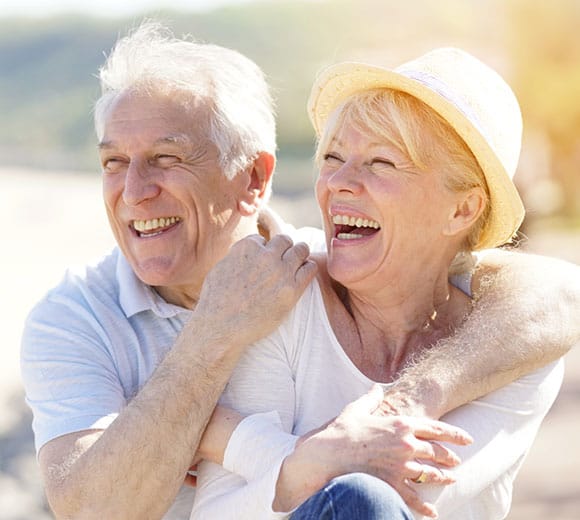 MORE THAN JUST CATARACT REMOVAL
Did you know you can actually improve your overall vision?
Restore your vision and say goodbye to the nuisances that come along with cataracts. With the CataLaze™ Cataract surgery, patients will undergo a premium cataract procedure leaving them with a significantly improved visual outcome compared to alternative treatments.
PREMIUM LENS IMPLANT
IDEAL POSITIONING FOR BEST OUTCOMES
The use of advanced technology gives us the ability to track slight eye movement. This improves the accuracy and precision of the procedure. Dr. Tres will see the ideal location of lens implant positioning for you, resulting in a better visual outcome.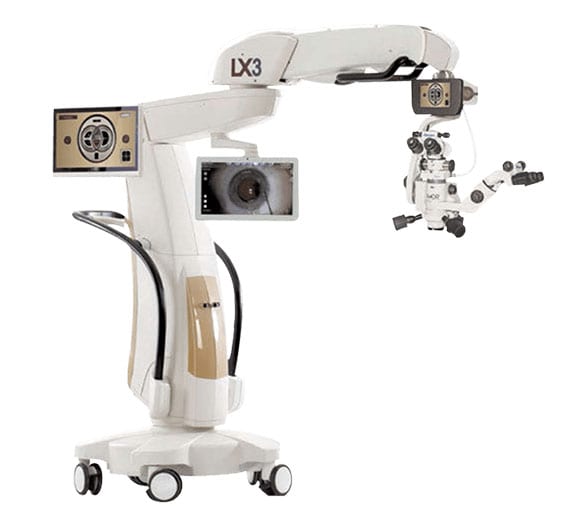 BETTER ANALYSIS DURING PROCEDURE, NOT AFTER
Real-Time Measurements Of Your Eye
With traditional cataracts procedures, your doctor may have to wait weeks or even months after the surgery to determine the accuracy of the procedure. With the CataLaze™ Refractive Suite, we are able to assess the quality of your vision during the procedure. This real-time feedback leads to substantially better outcomes for your vision.
TOP-OF-THE-LINE EQUIPMENT
Advanced Technology & Machinery
Our technology was selected for its superior performance and exceptional results. At TRES VISION Group, we pride ourselves in using the best equipment available to get you the results you're looking for.
Ora System with VerifEye
The Ora System assists during surgery by presenting the best strategy for intraocular lens power and astigmatism correction. It can identify if the eye is unfocused during surgery and needs to be refocused offering better results to patients. It's Wavefront Technology is also able to identify imperfection in the eye that can then be used to complete the procedure in a more customized fashion for best results.
Better Results –An improved outcome of the
Increased Precision –This guided accuracy will help to reduce the potential of necessary glasses after the procedure.
LuxOR™ Ophthalmic Microscope
This technology helps for better visualization during the CataLaze Cataract Surgery procedure. It uses illumincation technology and comprehensive visualization to provide a more accurate and precise performance. Use of the LuxOR Ophthalmic Microscope seamlessly integrated with other technologies used during this cataract procedure, boosting productivity in the surgery environment.
The red reflex zone and unfocused light used by this microscope vastly improve the surgeon experience by allowing for better visual. This directly effects the precision and accuracy for patients.
Why We Use the LuxOR™ Ophthalmic Microscope
Accurate – This microscope has a greater depth of focus
Illumination Technology – Helps improve visual for procedure.
Improved Red Reflex Zone – The red reflex zone of this microscope is six-time larger than those of competing models.
CENTURION® Vision System
The CENTURION Vision System helps to improve precision and boost accuracy during the CataLaze Cataract Surgery by increasing visualization using updated technology. Chamber stability is optimized from the Active Fluidics technology within this vision system. The optimized stability coupled with the system's design toward efficiency help to improve the patient's overall experience.
Why we've invested in the CENTURION Vision System:
Efficient – The technology within this system is designed for smooth precision and responsiveness. Helping ophthalmologist achieve their desired results.
Optimizes Stability – Active fluidics helps to improve doctor control and optimizes stability during a procedure.
Minimized Movement – The INTREPID Balance Tip helps to minimize movement during incision improving the precision of the procedure.
SS-OCT Biometer ARGOS® Optical Biometer
The SS-OCT Biometer ARGOS® Optical Biometer has been designed to maximize the clinician's ease-of-use while delivering superior precision. This non-invasive, non-contact optical biometer outperformed its competitors in clinical trials.
ARGOS® streamlined the process of acquiring biometric parameters. It delivers:
The highest success rate and accuracy, even among the densest of cataracts
Precise ocular biometry for accurate selection of IOLs
Contact-free measurement using SS-OCT (Swept-Source Optical Coherence Tomography)
Verion™ Reference Unit
While used for both pre-op and intra-op procedures, the Verion™ Reference Unit is used during diagnosis and preparation for better imaging and planning.
The Verion™ Reference Unit improves consistency and control during cataract surgery by providing the best in pre-operative technology. This system cuts back on biometry, transcription, manual marking, and IOL positioning errors. This results in more efficient and effective results for patients.
Why We Use the Verion™ Reference Unit
Accurate – Captures high-resolution image of your eye for preoperative planning.
Precise – Helps ensure precise position of incisions even in the case of eye movement and rotation with real time eye movement and cyclorotation tracking.
Efficient – Eliminates the need for manual eye marking.
HAVE QUESTIONS? WE'VE GOT ANSWERS.
Cataract Surgery FAQ
Read some common questions about our new CataLaze™ system.