Better Vision & Increased Comfort Without Surgery
Scleral Lenses
Scleral lenses provide clear vision that won't cost you your comfort. The lenses create a fluid chamber between the lens and the cornea which results in superior visual acuity. These lenses are not only comfortable and custom-fitted, they are also shown to have healing effects on the cornea.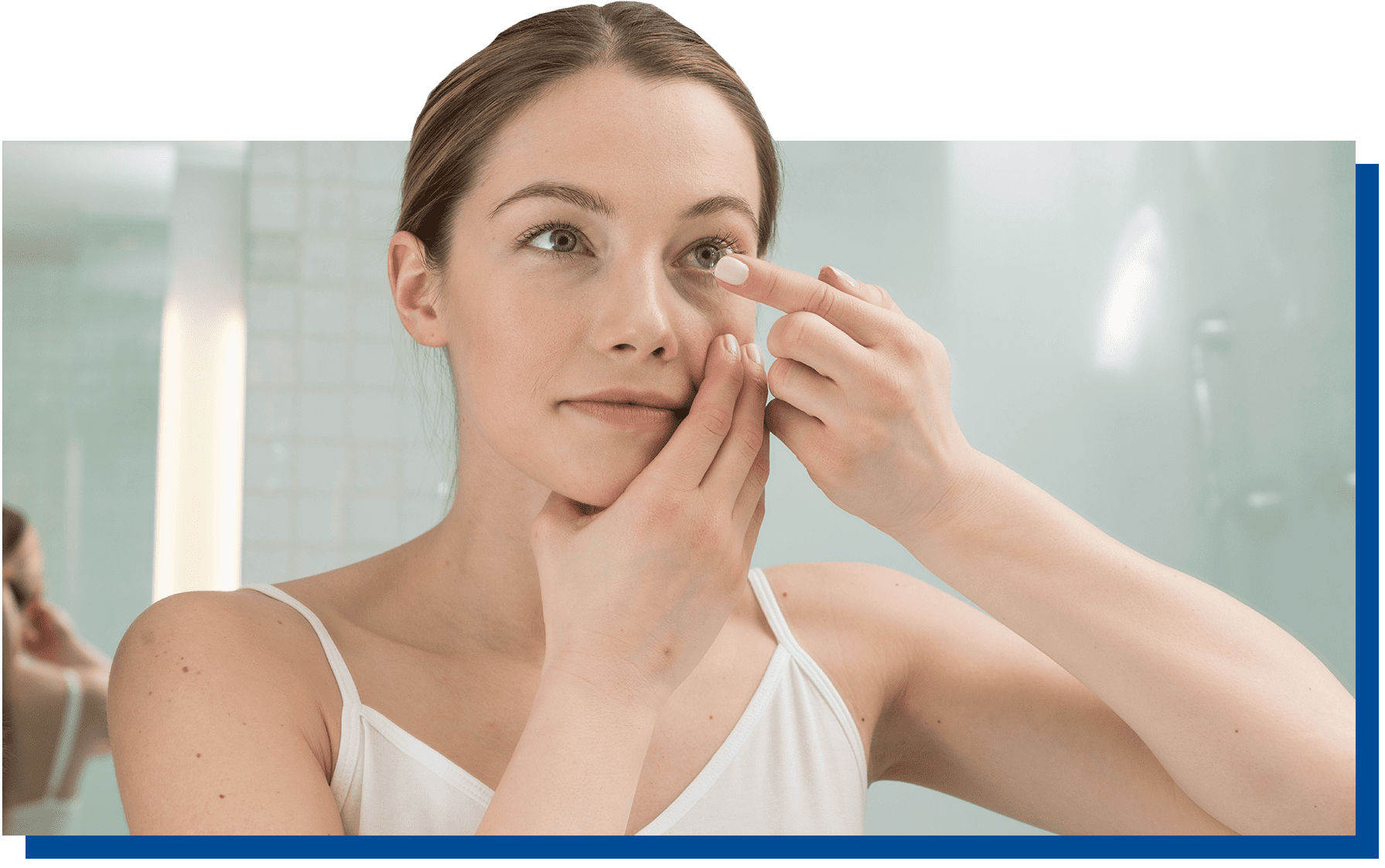 Comfort Comparable to Soft Contact Lenses
Clear & Comfortable Vision
Scleral lenses are made of light, comfortable material that makes them just as comfortable as wearing soft contact lenses. These lenses sit on the sclera (white part) of the eye, vaulting over the cornea. This is a great option if you suffer from dry eyes and keratoconus. It allows for clear vision without an uncomfortable or damaging fit.
Can Heal Your Cornea While Worn
Protective & Healing Qualities
Because the scleral lenses vault over the cornea, it is protected by washing it continuously with preservative-free saline which can aid in healing the cornea. These lenses create what is essentially a liquid bandage. It promotes healing, hydration, and prevention of further desiccation.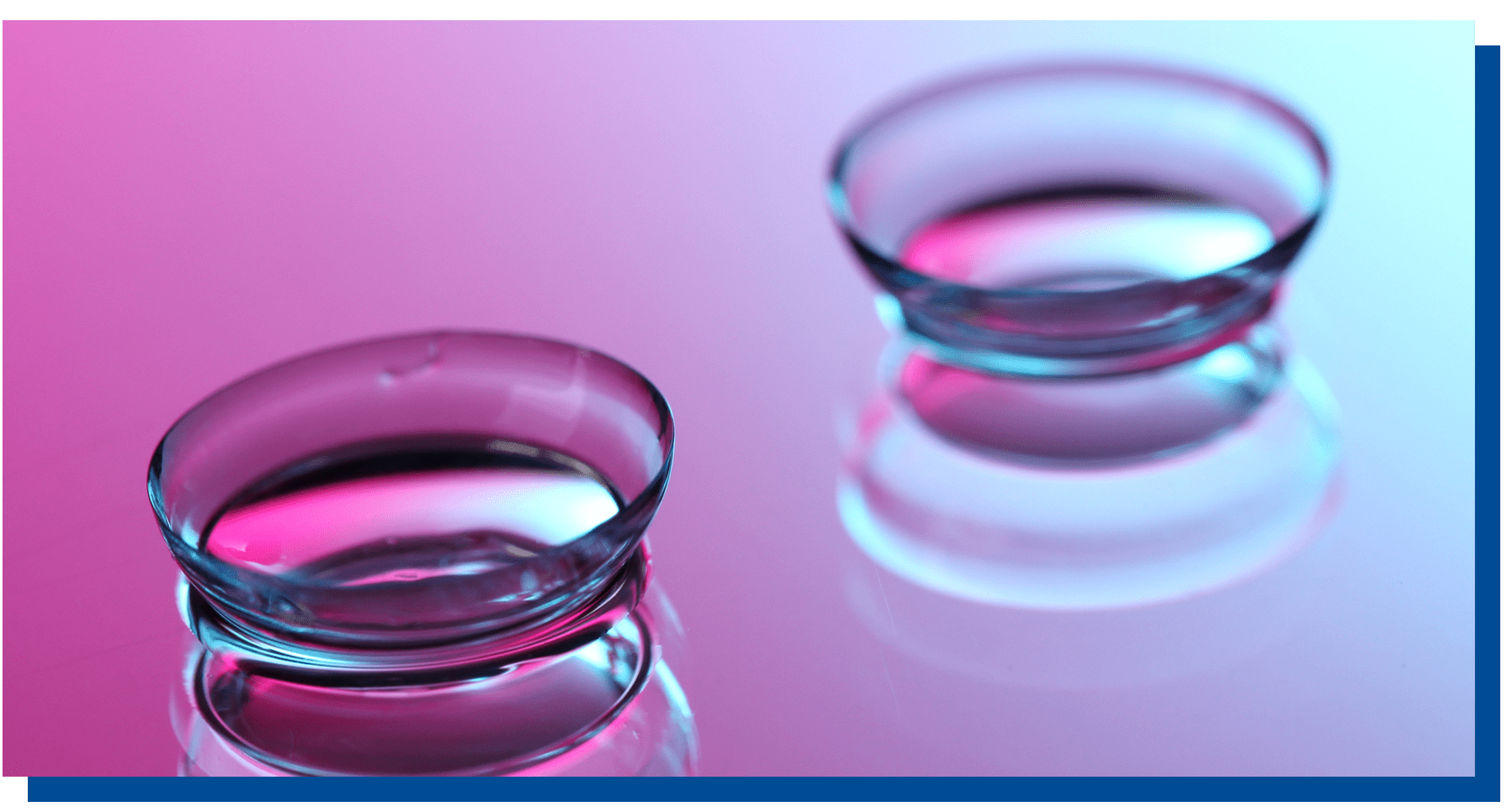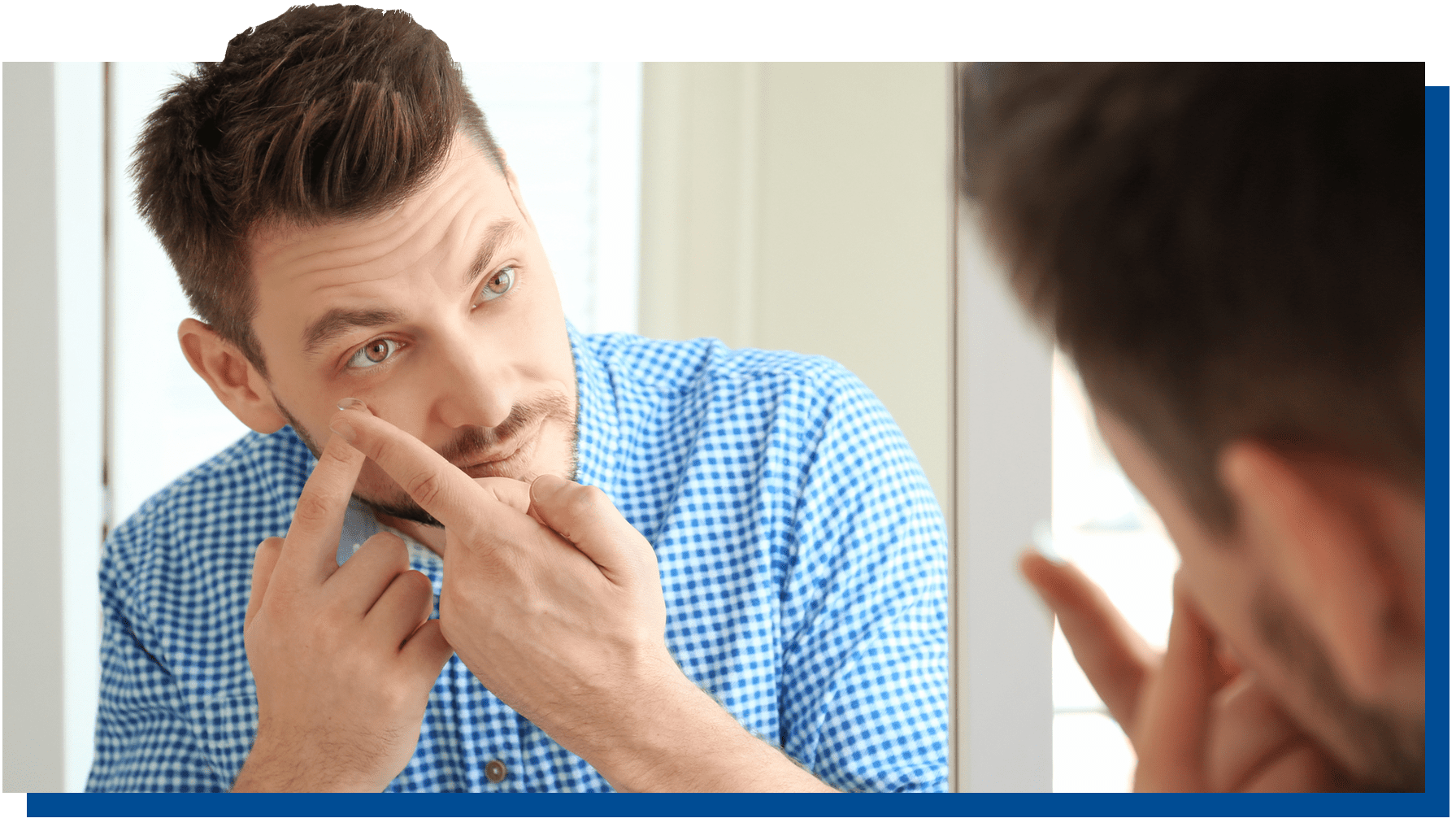 Larger size allows for easier insertion
Easy to Use
Scleral lenses are a large diameter contact lens which makes them easier to insert than their smaller counterparts. The ease of use weighed out with other benefits makes this option attractive if you suffer from dry eye or keratoconus. Scleral lenses are cared for in a similar fashion to soft contact lenses. If you are shifting from soft contact lenses to the better fit of a scleral lens, the transition should be easy.
Resolve Vision Distortion & Blurring
Improved Vision
Scleral lenses help to cover irregularities in the surface of the eye which leads to an improved vision. This will cut back on blurring and distortion you would experience when not wearing scleral lenses.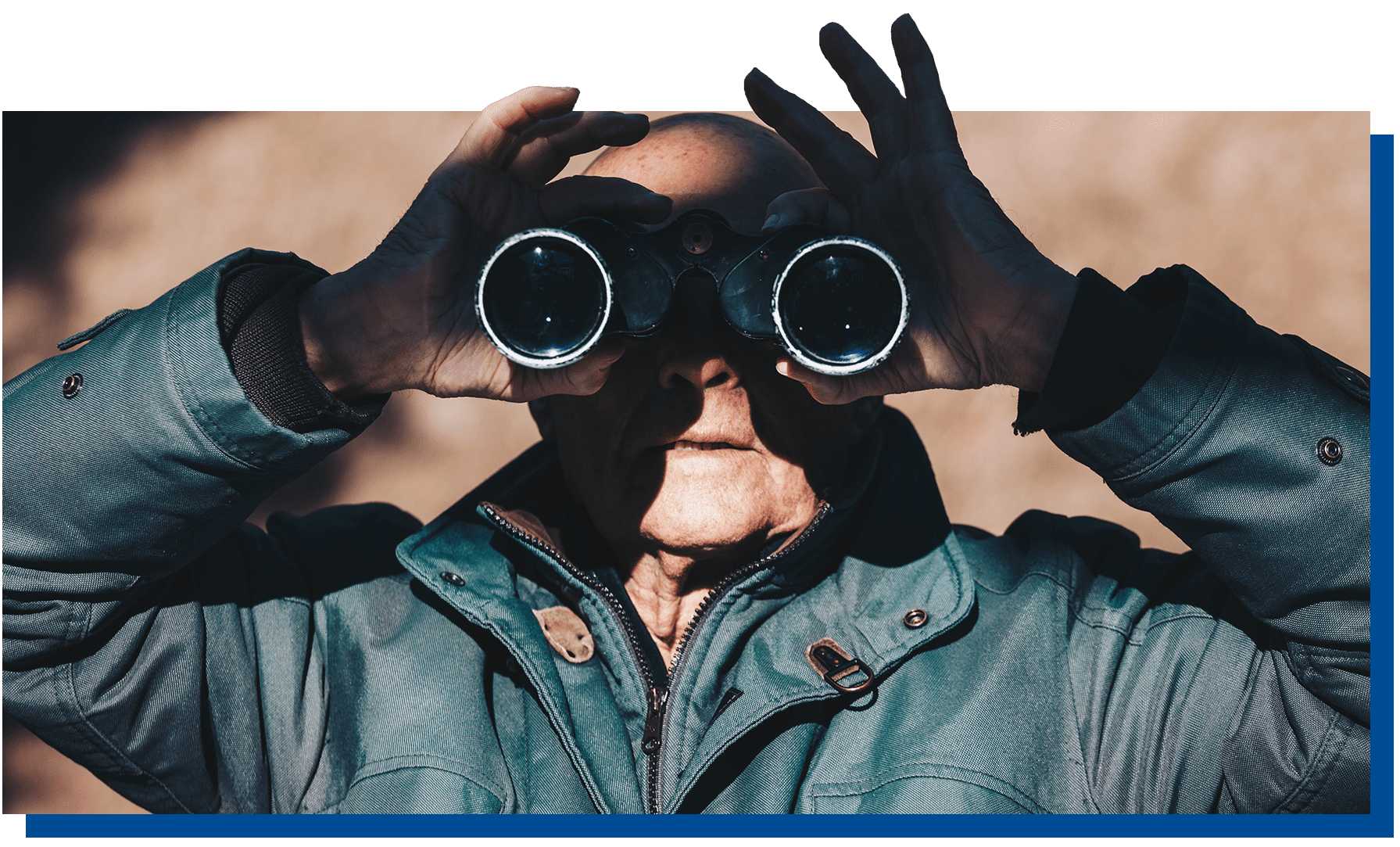 Are Scleral Lenses right for you?
TOP-OF-THE-LINE EQUIPMENT
Advanced Technology & Machinery
Our technology was selected for its superior performance and exceptional results. At TRES VISION Group, we pride ourselves in using the best equipment available to get you the results you're looking for.
Meet Dr. Tres
Dr. Trespalacios has earned a reputation for excellence and has been selected by respected peers in the field of cataract and LASIK surgery as one of the "Best Doctors" in the country.
"You want to do the most that you can for somebody in the least invasive way. If there is a less invasive option than doing a transplant for somebody, that's the route that I'm going to take." – Dr. Tres
Have questions? We've got answers.
FAQ
Read some common questions about our Scleral Lenses.
How long do scleral lenses last?
Scleral lenses generally last for three or more years. While your lenses may last that long, keep in mind that your prescription may change. Proper maintenance is also required for the longevity of your lenses. Plungers used for the application of the lenses will need to be replaced every three months.
How do I fit scleral lenses?
Scleral lenses will be fitted to your eye by an ophthalmologist. Your ophthalmologist will use sagittal depth to determine the correct measurement and sizing of your lenses. The fitting of scleral lenses is more precise as the lense must vault over the cornea for a proper fit. Each eye is different so it isn't possible to select just any set of lenses.
How long can you wear scleral lenses?
You can keep your scleral lenses in for 12 to 14 hours a day depending on the type of scleral lense you are using. Some allow for only 4 to 6 hours of wear time. Consult with your ophthalmologist you're unsure how long you should wear your lenses for.
Real Reviews From Real Patients
See What Our Patients Are Saying
Step 1:

Call or message us

Call us at (321) 984-3200 or send us a message below for a no-obligation consultation.
Step 2:

Evaluate your treatment options

Using our suite of first-in-class technology, we'll discover the treatment options that are best for you.
Step 3:

Start seeing clearer (and living better)

Regain your vision and restore your independence with help from the most effective, modern treatment options available.