Macular Degeneration Test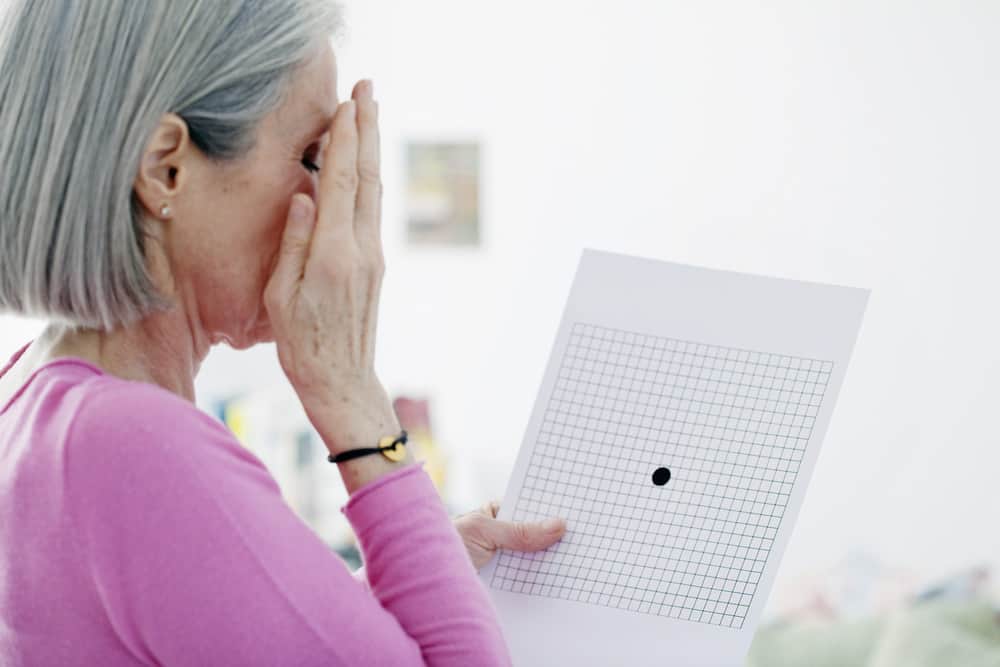 Macular degeneration is an age-related eye disease. While you need to see an ophthalmologist first-hand for a clear diagnosis, macular degeneration tests are available online to help people pinpoint concerning symptoms that may be linked to developing macular degeneration.
While we still recommend you see an ophthalmologist regularly, giving a glance at an Amsler grid can help you catch the development of AMD early on.
Macular Degeneration Test Grid or Amsler Grid
The macular degeneration test grid, or Amsler grid, is a grid with a dot in the center. Although simple in design, it's how your eyes react to the lines that matter. Take a look at the grid below. What do you see?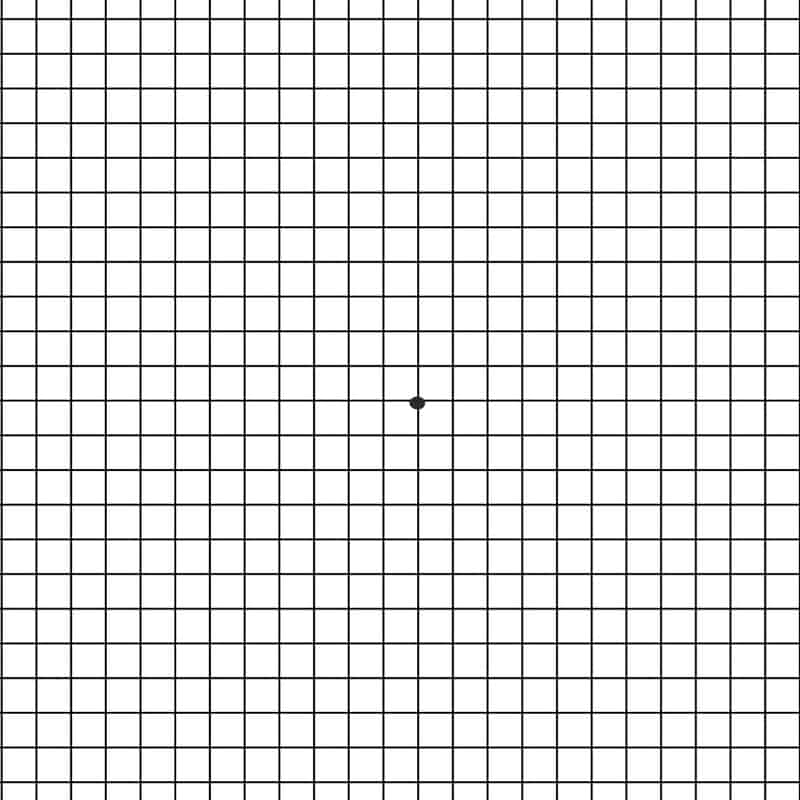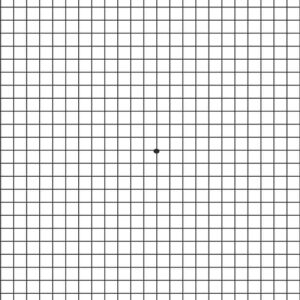 How the Amsler Grid May Appear to Those With AMD
Those who have AMD will see curved lines and gray, black, or white splotches on the grid.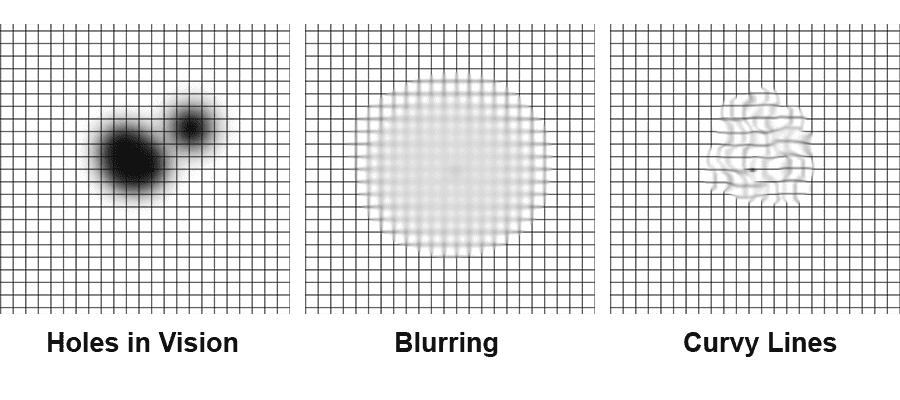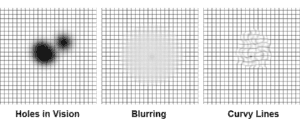 What is Macular Degeneration?
Macular degeneration is an eye disease with no clear cause but ties to heredity and environmental factors. This condition sets in as people age (hence the name age-related macular degeneration).
It develops in two forms: dry AMD and wet AMD, with dry AMD being the more common and less severe of the two.
How Do You Test For Macular Degeneration
The macular degeneration grid test is the easiest way to test for macular degeneration at home quickly. You'll want to use the grid, covering one eye at a time to test the eyes individually. If you don't test the eyes individually your stronger eye can actually compensate for the weaker one—giving you inaccurate results.
Other Signs to Watch For
Catching the development of macular degeneration in its early stages can be accomplished by observing other changes in your vision. Look out for:
Concerned About Your Eye Health?
Are you concerned with how your eyes perceive the Amsler grid? If you've noticed concerning changes with your vision it may be time to consult with an experienced ophthalmologist. As you age, your eyes may rapidly or slowly decline in health. Regular checkups are encouraged to catch eye diseases at the start rather than waiting until the effects of the disease have already progressed.
For those who have developed macular degeneration, early diagnosis is vital to slowing its progression. While there is no existing cure, your ophthalmologist can help you control the progression through lifestyle changes and expert monitoring.
Contact our clinic to schedule an eye exam.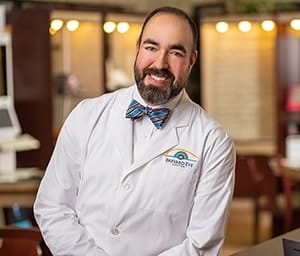 Get Treatment for Macular Degeneration
Dr. Tres is here to help you monitor your macular degeneration and control its progress. Get an expert team on your side—contact us today.